Benefits Of Having Your Desktop Computer Repaired Locally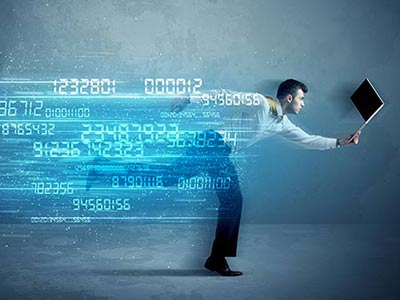 Did you know that there are many benefits of having your desktop computer repaired locally by a small business that specializes in desktop computer repair? For example, when you take you computer to a small business that is locally owned, you know exactly who is handling your computer. In essence, you will be handing over your desktop computer to the person who will be fixing it. In the minimum, the person who you're handing over your desktop computer too will have a direct line of communication to the person who is repairing the machine.
The bottom line is that the fewer people who need to handle your desktop computer the better. In addition, your desktop computer will be repaired on site instead of being sent to another location for repair. That means your desktop computer will not need to travel, which reduces the risk of having something go wrong in transport. It also means that there is greater accountability to the local shop that you choose to do business with. Another significant advantage is the fact that if you need to access your desktop computer while it is being repaired, than you know exactly where it is.
For example, your compute is not in transit to another location, or sitting at the post office waiting to be shipped. It's also not on a truck waiting to be delivered. You can simply pop into your local computer repair shop and take care of business if possible. However, you do need to realize that your computer may not be accessible to retrieve anything at certain points during the repair process. Another advantage to having your desktop computer repaired locally is that the same person will be the one fixing it and or making software and hardware updates every time it needs it.
In essence, they will know your computer inside and out. They will know exactly what they did to it last time, and what it needs at the current time. Think of it like working with the same mechanic shop to fix and maintain your automobile. It all goes back to the less hands on it the better principal. So how should you go about choosing the best local desktop computer repair shop? You can start by asking about a few questions regarding their qualifications. For example, do they specialize in the type of desktop computer repairs that you need?
Are they licensed and insured? How long have they been in business, and how much desktop computer repair experience does the technician or technicians have.  You should also search online for customer testimonials and customer complaints. Reputable desktop computer repair shops will have great deal of satisfied customers. You need to keep in mind that any business may have a few people that are unhappy with them for some reason or another, but the complaint list should be short.
At Hamilton Computer Repairs we are dedicated to professional service and quality computer repairs. We are able to get your files back when all seems lost! Call or bring in your device so that we can assist you or talk to you about your options.  We realize that life happens which is why we also offer house calls for those who have full time jobs and no extra time to get out of the office. With our office conveniently located in Worcester, MA we're a locally owned business with fast repair times and reliable services. Please contact us for a consultation or a quote today!