Are You Prepared For Cyber Security Awareness Month?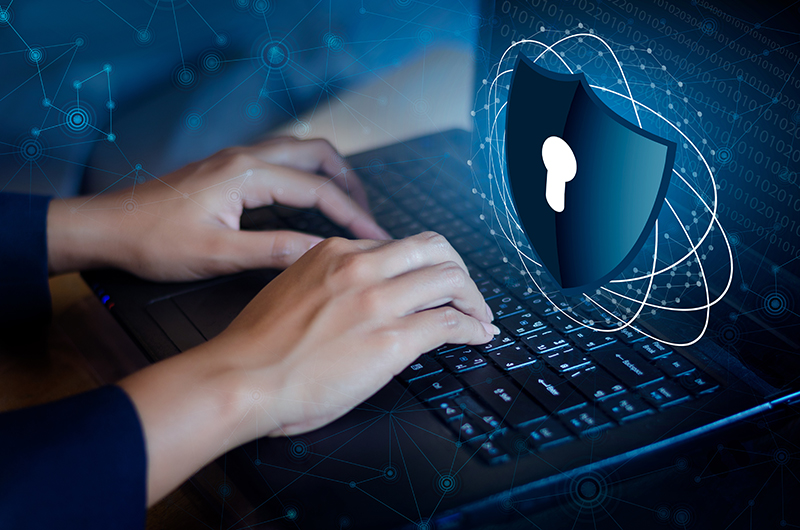 Did you know that October is Cyber Security Awareness month? The concept was first formed by the National Cyber Security Alliance and the Department of Homeland Security back in 2004. The intent of the initiative was to help American businesses, institutions, organizations, and the general public stay safe by becoming more secure online. Since that time, Cyber Security Awareness month has grown in leaps and bounds. For example, at the beginning stages, the main efforts were based upon providing simple advice such as updating antivirus software on a semi annual basis. Are You Prepared For Cyber Security Awareness Month?
Cyber Security Awareness Month now includes both participation efforts and resources that truly help protect you and your best interests when conducting searches, making purchases, and performing any transactions online. In essence, there is a lot going on behind the scenes to help protect you whenever you log on to your desktop computer, laptop computer, tablet, smartphone, or any other Internet enabled device. Speaking of which, are you taking enough cyber security based measures when you get online? Is your personal and or business data protected as much as possible?
Cyber criminals are evolving on a daily basis. They're developing technology to break into your computer system on a constant and consistent basis. If you're not updated with the latest cyber security systems it means you're vulnerable to attack. In essence, the vast majority of hackers go after the low-lying fruit. That means they're only going after computer systems that are easy to break into. The good news is that if your computer system is updated with the latest cyber security technology it will significantly reduce the chances that you will be hacked.
That being stated, a great deal of people simply does not bother keeping their computer's cyber security system up to date. Some simply forget about cyber security until it's too late. Others don't think it will happen to them. In essence, they're under the false impression that hackers will not bother with them. Some people do not want to spend the money on cyber security. If you fall into any of these categories we have news for you. Taking the proper cyber security measures is incredibly important. This is due to the fact the hackers victimize anyone and everyone.
If they can get into your computer system with ease, chances are they will strike. The good news is that if you take the proper cyber security measures hackers will most likely skip you and go onto the next person who hasn't taken the proper cyber security measures. Once again, most hackers like to pick the low-lying fruit because it's easy to get in and out without being caught. In further good news, cyber security may very well be lot less expensive than you think.
Hamilton Computer Repairs specializes in computer support, service, and repairs. From desktops to laptops we have you covered when it comes to repairing your computer. We pride ourselves on exceptional customer service. In fact, our entire business was built on the principal of removing "the mechanic fear" that's associated with up front policies, pricing, and timeframes. At Hamilton Computer Repairs we are fully committed to doing our absolute best in order to set realistic expectations for each and every one of our valued customers. Our office is conveniently located in Worcester, MA. We are truly a locally owned business with fast repair times and reliable services. Please contact us for a consultation or a quote today!