Choosing the right IT shop for your repair needs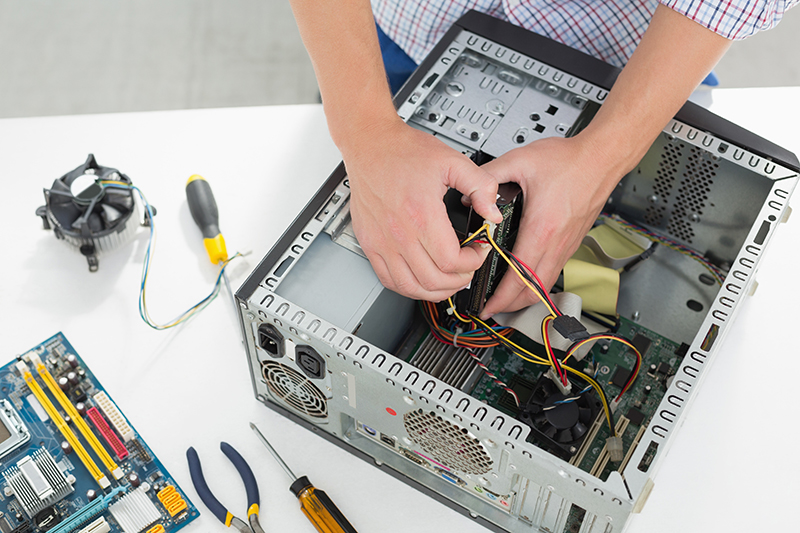 Finding a professional and competent computer repair shop can be overwhelming but should not be rocket science. Knowing what to look for is key in ensuring that your IT needs will be met in a professional and timely manner. Knowing what to look for and what questions to ask will ultimately save your time, money and a headache in the long run. We have put together the top 5 things to look for when choosing the right IT shop for your computer repair needs.
Free Diagnostics
Finding an IT shop that will offer free diagnostic services is important when you need your device fixed fast.  When someone is professional, friendly and will take the time to sit with you and tell you what is wrong and what it will take to repair your device, you know you have gone to the right place.
Experience Matters
Simply put, the more experience your technician has, the faster your repair will be. Some issues are common ones while other issues are much more uncommon and utilizing a technician with little experience in the field may result in them having to outsource to a second technician which may increase not only the time for the repair but the overall cost of the repair as well.
What are their customers saying?
A good testimonial is worth a thousand words, see what their customers are saying on social media, and through testimonials on their website.
Is the company easily accessible?
How easy are they to reach? When you have a problem that needs to be addressed fast, the faster they reply the better. Check and see if they have a website with contact information that is prominently listed. Check and see if they are on social media, like Facebook and follow and friend them.
Cost and Guarantees
This of course is an important factor in choosing your repair shop. Be sure to get an estimate before any work is done, and ask if they offer and service guarantees. A reputable repair shop will have a "No fix, no fee" policy. That means that if they can't fix your issue they won't charge you for their services. Ask about parts and labor warranties and remember that a straight forward technician is a trustworthy one. If your device is not fixable or its more economical to simply purchase a new one they will not hesitate to let you know.
At Hamilton Computer Repairs, we're dedicated to quality computer repair service. With offices in Worcester and West Boylston, we're a locally owned business with fast repair times and reliable service. Contact us for a consultation or a quote today!