Having Your Computer Repaired Instead Of Replaced May Be The Best Option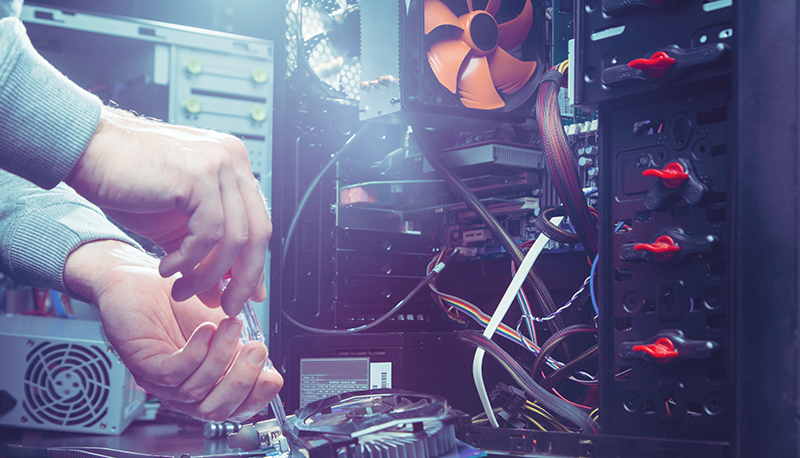 The process of deciding if you should repair or replace your computer should always start with a free repair quote. In essence, any reputable computer repair business will provide you with a free quote and diagnose the problem for you. Once you know how much the repair will cost, the next step is to decide which route to take. For the vast majority of people, the decision simply comes down to price. That being stated, there are other factors to consider here as well. The following information will help shape your decision. In fact, you may very well find that having your computer repaired instead of replaced is your best and most cost effective option.
The Age And Condition Of Your Computer
Everyone knows that computers do not last forever and need to be replaced eventually. The question that remains is how long is eventually? The answer typically comes down to a matter of opinion and personal preference. The average American consumer purchases a new computer every five to ten years. Although ten years may seem like an eternity in computer years, machines are lasting longer than ever before, and are manufactured with components that can be upgraded and replaced with ease. For a plethora of older computers, age is just a number.
Regarding the condition of your computer, is there a single problem that can easily be fixed, or are there a whole host of problems to consider? If there are a whole host of problems it may be time to actually replace the machine. However, you do need to keep in mind that some computer fixes can solve a host of problems. For example, an operating system reinstall, otherwise known as a factory reset, will remove viruses, fix error message, speed up your machine, and clean out endless amounts of junk all at the same time.
Each and every computer is different, and the more expensive models tend to last longer than their cheaper counterparts. Before you run out to replace your computer, keep in mind that there is an excellent chance that a factory reinstall or an SSD upgrade will breathe new life into your older machine.
Your Personal Preference
If you happen to enjoy the design and layout of your computer, and the setup is exactly how you like it, than you may want to consider having your computer repaired instead of replacing it. In essence, it does not make sense to replace a machine that you love when it can be repaired, even if the repair costs are similar to the replacement costs. In most cases, an older computer will function just as well as a brand new computer when it is repaired and updated properly by a professional.
On the other hand, if you are not crazy about your current computer and the repair costs are in line with the replacement costs, it may just be time to take the plunge. In addition, if you are the type that enjoys purchasing the newest gadgets you may opt for replacement verses repair. However, if you believe in preserving the environment by reducing tech waste, than you should consider having your computer repaired.
The Price
The price of a new computer compared to the cost of repairing your existing machine is perhaps the biggest factor when deciding whether you should repair or replace your existing machine. That being stated, having your computer repaired is typically less expensive than replacing it. However, if the repair cost ranges from 50-70% of the cost of a replacement, you should refer back to the age and condition of your computer, and your personal preferences before making a decision simply based on price. There certainly is a lot to consider, and your decision should not be taken lightly.
At Hamilton Computer Repairs, we're dedicated to quality computer repair service. With our office conveniently located in Worcester, MA we're a locally owned business with fast repair times and reliable service. Please contact us for a consultation or a quote today!