Small Business vs. Corporate America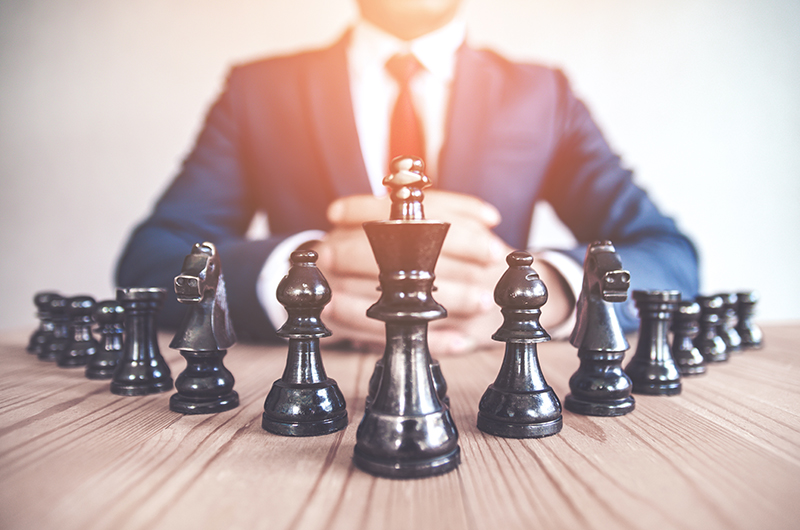 The United States of America was founded on the idea that all of its citizens should be given the same rights from birth. Those rights were "life, liberty, and the pursuit of happiness," meaning everyone is entitled the right to live, to be free, and to try to be happy in America. These are the rights we were all taught in school that are the foundation of our country, and the foundation of Corporate America.
What is Corporate America?
When most people hear the term Corporate America they think of large-scale businesses that can be found anywhere and everywhere around our country, and those people would be correct. However, the origins of Corporate America center around the American Dream.
The American Dream is the idea that because every American citizen is born with the same rights then they have an equal opportunity to succeed in America. This is what created so many of the successful businesses we see today, and it is also what inspires so many individuals to start their own new businesses despite large corporations making it more difficult to succeed.
What are the differences between Small Business and Corporate America?
The simple answer is that small businesses will always be more personal for the consumer. This is because they are small and they have the power to directly accommodate to each individual customer's needs, which is something any Corporate American company is incapable of doing.
Small business owners live in the same communities as their clientele and they are generally the individuals running their storefronts and interacting with their customers face to face. Just like every working-citizen, these small business owners pay taxes that go directly back into the community their business resides in. This improves the quality of service each small business customer receives because they are being given a personal business interaction instead of a corporate "cookie-cutter" exchange.
For example, many CEOs from Corporate American companies have never worked directly with the customers they are serving. The CEO of Best Buy has a yearly salary of over $1 million, but it is still reported that employees of Geek Squad primarily focus on making the company as much profit as possible when providing their services instead of focusing on the goal of serving their customers' best interests. Furthermore, these employees rarely have professional experience in fixing computers or other technology before being hired, making going to a local small business to get your computer fixed a much smarter consumer option.
Choosing a Small Business
By supporting small local businesses you are helping to keep the American Dream alive and well. You are also making the active decision to value your experience as a consumer by spending your money at a small store where it will go back into your own community instead of into the pocket of an already-wealthy CEO who has never met you.
At Hamilton Computer Repairs, we're dedicated to quality computer repair service. With our office conveniently located in Worcester, we're a locally owned business with fast repair times and reliable service. Contact us for a consultation or a quote today!